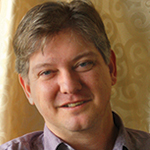 KAREL MINOR, Chief Executive Officer:  Karel has nearly thirty years of professional experience in the animal welfare sector. He has brought his skills in non-profit management and organization transformation to numerous animal welfare and environmental organizations. He has served in various positions ranging from executive leadership to operations, education, fundraising, and development.
Minor served as past president of the Pennsylvania State Animal Response Team board, past member of Humane Society of the United States Companion Animal Advisory Committee, currently serves as a board member of Federated Humane Societies of Pennsylvania and served on other state and national committees and advisory boards. Minor is a regular presenter and trainer at state, regional, and national animal welfare conferences.  In addition to his role at AWMS, Karel is the President & CEO of Humane Pennsylvania, Pennsylvania's largest network of animal welfare organizations and non-profit veterinary hospitals.
Karel holds a Bachelor's degree in Earth/Space Science from the West Chester University of Pennsylvania, is married to a brilliant educational administrator, and has three equally brilliant and beautiful daughters. [clearboth] [hr]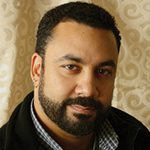 DAMON MARCH, Chief Operating Officer: Damon March has specialized in animal welfare and non-profit corporate operations for more than twenty years. He has been responsible for the oversight, management, and transformational improvement of several animal welfare organizations. March is an expert in executing successful start-up or turnaround operations plans and is skilled at rapidly bridging the gap between any organization's current capabilities and aspirations. Damon is a recognized expert in Euthanasia by Injection training, authorized and accredited by the Humane Society of the United States, and has presented nationally on animal welfare issues. [br]
[clearboth] [hr]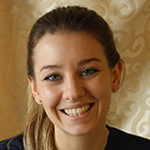 DR. ALICIA SIMONEAU, Chief Veterinary Officer: Dr. Simoneau is a Western University of Health Sciences graduate. She attended Delaware Valley College in Doylestown, PA, where she attained a BS in Biology before veterinary School. Her special interests include holistic and integrative medicine, spay/neuter surgeries, and nutrition. She practices classical homeopathy and is certified for acupuncture on dogs, cats, and horses.
Dr. Simoneau is experienced in emergency response, at-risk population service delivery, practice start-up and management, and practice/shelter integration. [clearboth] [hr]
 CONSULTING PARTNERS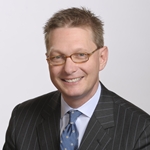 DR. MICHAEL R. MOYER is the President and Owner of Bridgewater Veterinary Hospital, Inc., in Bensalem, Pennsylvania. A 1990 graduate of the University of Pennsylvania, he was the Rosenthal Director of Shelter Animal Medicine from 2006 to 2012 where he led the development of the School's shelter medicine program. In addition to his clinical practice, he provides consultative services to a variety of private and non-profit organizations and participates in national collaborative efforts in animal welfare and sheltering.
He has extensive professional volunteer leadership experience with alumni, local, state, and national veterinary medical associations. He has held various elected and appointed positions within these organizations, notably having served as the PVMA's President for the year 2004, and was awarded the PVMA Veterinarian of the Year award for 2005. He is currently the Immediate Past-President and Board Member of the American Animal Hospital Association.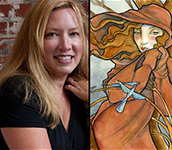 ADRIENNE TRAFFORD'S vibrant and whimsical award-winning art is influenced by artists who were also inspired by color – Van Gogh, Gauguin, Klimt, Mucha, as well as Japanese manga artists.  Her strength lies in her use and passion for color in all forms, from abstract to life drawing, landscape to still life.  Adrienne works with watercolor and ink and also with acrylics on canvas and wood. She works as both a fine artist and illustrator and is the "official artist laureate and creator of the official mascots – Spike and Tilly" for Humane Society Management Services.
During her college years, Adrienne spent time studying art in Europe, which has had a huge influence on her work.  She graduated from Kutztown University with a BFA but took time off from art to start a family.  Inspired by her new and wonderful children, she was creating again, selling her art on the internet and in galleries and specialty stores. She has been an independent artist full-time for the last 15 years.
Adrienne's work is collected throughout the United States, Canada, England, Australia, France, South America, Lebanon and Japan.  She now works full-time in her own studio at an art center in her hometown and shows and sells regularly in galleries across her community and on the internet.   She has also designed sets for local theater and does much charity work because she feels it's important to give back some of the good fortune she has acquired from her art.
Adrienne is a published author/illustrator for Schiffer Publishing, takes commissions on a regular basis and produces amazing art and images which enhance promotion, advertising, and communications appeal and success.[clearboth] [hr]