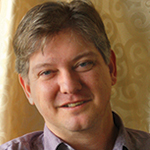 KAREL MINOR, Chief Executive Officer:  Karel has over twenty years of professional experience in the animal welfare sector. He has brought his skills in non-profit management and organization transformation to numerous animal welfare and environmental organizations. He has served in a wide variety of positions ranging from executive leadership to operations, education, and fundraising and development.
Minor served as past president of the board of the Pennsylvania State Animal Response Team, past member of Humane Society of the United States' Companion Animal Advisory Committee, currently serves as a board member of Federated Humane Societies of Pennsylvania, and other state and national committees and advisory boards. Minor is a regular presenter and trainer at state, regional, and national animal welfare conferences.  In addition to his role at AWMS, Karel is the President & CEO of Humane Pennsylvania, Pennsylvania's largest network of animal welfare organizations and non-profit veterinary hospitals.
Karel holds a Bachelor's degree in Earth/Space Science from West Chester University of Pennsylvania, is married to a brilliant educational administrator and has three equally brilliant and beautiful daughters.
---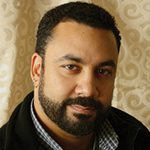 DAMON MARCH, Chief Operating Officer: For more than twenty years, Damon March has specialized in animal welfare and non-profit corporate operations. He has been responsible for the oversight, management and transformational improvement of several animal welfare organizations. March is an expert in executing successful start up or turnaround operations plans and is skilled at rapidly bridging the gap between the current capabilities and aspirations of any organization. Damon is a recognized expert in Euthanasia by Injection training, authorized and accredited by the Humane Society of the United States, and has presented nationally on animal welfare issues.

---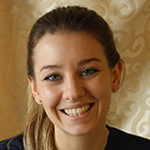 DR. ALICIA SIMONEAU, Consulting Veterinarian: Dr. Simoneau is a graduate of Western University of Health Sciences in Southern California. She attended Delaware Valley College in Doylestown, PA where she attained a BS in Biology before veterinary school. Her special interests include holistic and integrative medicine; spay/neuter surgeries and nutrition. She practices classical homeopathy and is undergoing certification for acupuncture on dogs, cats and horses.
Dr. Simoneau is experienced in emergency response, at risk population service delivery, practice start up and management, and practice/shelter integration.
---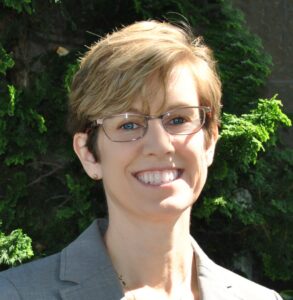 INGA FRICKE, Director of Teaching and Learning: After spending several years as an environmental attorney, Inga decided to pursue her passion for animal welfare full-time in 2001 by accepting leadership positions with private and municipal animal welfare organizations in Ohio and Virginia.  In 2010, she joined the Humane Society of the United States, where she worked in various roles to support animal sheltering and rescue professionals and provide resources to pet owners nationwide, most recently helping to launch Spayathon™ for Puerto Rico and leading national trainings for the shelter/rescue community.
She is an adjunct instructor with Canisius College's Anthrozoology Department, served on the Board of Shelter Animals Count, contributed to the recently released Access to Veterinary Care: Barriers, Current Practices, and Public Policy report, and authored or contributed to numerous additional national animal welfare publications.  She is excited to bring her years of experience to bear to serve both pets and people who care for them through Humane Pennsylvania.
---
In addition to our experienced staff, AWMS works with many nationally and internationally recognized experts in their fields.  Our consulting partners team includes U.S. based partners as well as Canada based consulting partners, bringing their experience in Canada's unique regulatory and non-profit environment.  We're sure AWMS can provide you with the assistance you require in your industry sector, region, or even nation.
 U.S. BASED CONSULTING PARTNERS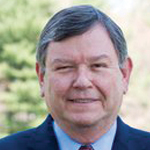 JOHN M. SNYDER began his career in animal protection in 1974, with the Alachua County Office of Animal Services in Gainesville, Florida. During his career with animal services he received three awards for innovative animal care and control programs from the National Association of Counties. He also received the Rosemary Ames Award from the American Humane Association for his excellence in providing training to the animal welfare community. John was named Citizen of the Year in 1991 by the Florida Veterinary Medical Association and is also a past president of both the Florida Animal Control Association and the National Animal Control Association. John became a Certified Animal Welfare Administrator in 2004 and served on the Board of Directors of the Society of Animal Welfare Administrators, from 1993-98. John was also a founding member of the Asilomar Accords. John has served on the American Humane Association Animal Protection Advisory Committee, Banfield Pet Hospital Shelter Advisory Committee and Hill's Pet Nutrition Shelter Advisory Board.
John retired as Director of Alachua County Animal Services in June 1998, began work as Director of the Companion Animals section of The Humane Society of the United States (HSUS) in Washington, D.C. In 2005, John was promoted to Vice President for Companion Animals. In this position John was responsible for all policy and programs related to companion animals, including Animal Care EXPO, the largest animal care and control conference in the United States.
John has been a presenter on animal care and control topics at; The American Humane Association Conference, The National Animal Control Association Conference, The Humane Society of the United States Animal Care EXPO, and animal control associations for the states of Georgia, Texas, Alabama, Florida, and South Carolina. John has also presented training internationally for the Association of Animal Shelter Administrators of Ontario, Canada, the Australian Urban Animal Management Conference, The RSPCA of Australia, the government of the Bahamas, and for facility/staff of Pingtung University, Taiwan, and for public safety officials for the cities of Beijing and Nanjing, China.
John retired as Vice President of Companion Animal Division of the Humane Society of the United States in July 2011.
---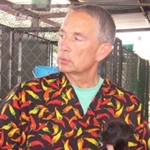 DOUG FAKKEMA graduated from San Jose State University (California) in 1971 with a BA in Radio, Television and Film.  He began his career in animal care and control in September of 1971.  After nine months as a kennel attendant at the Lane Humane Society in Eugene, Oregon Doug became executive director of the Benton Humane Society in Corvallis, Oregon.  During his 7 years as CEO, Doug co-wrote a comprehensive new county animal control ordinance, supervised the extensive remodeling of the animal shelter and began teaching canine behavior, euthanasia by injection, chemical immobilization, and compassionate animal handling.  In 1979, Doug became Program Supervisor of Multnomah County Animal Control in Portland, Oregon where he immediately eliminated the use of decompression chamber euthanasia.  In 1984, Doug became CEO of the Santa Cruz SPCA in California.  In 1986, Doug wrote and helped pass a comprehensive animal care and control ordinance for Santa Cruz County, one of the first ordinances in California to prohibit the use of steel-jaw leg-hold traps and the first ordinance to require mandatory spay/neuter of impounded dogs and mandatory on-site inspection of animal events held in Santa Cruz County.
In 1987, Doug received the Rosemary Ames Award for excellence in teaching at American Humane Association sponsored training programs and for his outstanding promotion of a humane philosophy and objective.  In 2008 he received the American Humane Association's Lifetime Achievement Award for "investing a career of time and talent to the betterment of the care and treatment of animals".  Doug served on the animal protection advisory board for the American Humane Association, was president of the Oregon Association of Animal protective agencies, president of the Northwest Association of Animal Protective Agencies and served on the board of the California State Humane Association.
In 1990, Doug retired from the Santa Cruz SPCA to devote his time as a teacher, trainer and consultant to animal care and control.  Since then he has traveled nearly two million air miles training, teaching and consulting to agencies all over the world including a 8-year project in Monterrey, Mexico to eliminate the use of electrocution to destroy animals.  Doug has taught nearly 2,000 workshops since 1990.
---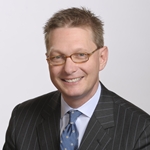 DR. MICHAEL R. MOYER is the President and Owner of Bridgewater Veterinary Hospital, Inc., in Bensalem, Pennsylvania. A 1990 graduate of University of Pennsylvania, he was the Rosenthal Director of Shelter Animal Medicine from 2006 to 2012 where he led the development of the School's shelter medicine program. In addition to his clinical practice, he provides consultative services to a variety of private and non-profit organizations and participates in national collaborative efforts in animal welfare and sheltering.
He has extensive professional volunteer leadership experience with alumni, local, state, and national veterinary medical associations. He has held various elected and appointed positions within these organizations, notably having served as the PVMA's President for the year 2004, and was awarded the PVMA Veterinarian of the Year award for 2005. He is currently the Immediate Past-President and Board Member of the American Animal Hospital Association.
---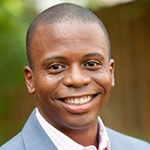 ROBERT LEE BULL, JR., Robert Bull Nonprofit Consulting, Fundraising & Organizational Development Consultant: Robert has nearly 20 years of successful experience working for nonprofit organizations, both as an independent consultant and employee. He specializes in advancing the missions of nonprofit organizations, including major gift fundraising, board and staff leadership recruitment and development, and strategic planning. In his 14th year as a nonprofit consultant, Mr. Bull began his career working six years with Ketchum, Inc. and currently works as an affiliate consultant with The Compass Group. Throughout his tenure, he has provided counsel to more than 100 nonprofit organizations in the United States and internationally. He is a member of the Association for Fundraising Professionals (AFP) and is recognized as a Certified Fundraising Executive (CFRE). He is a frequent presenter and panelist at regional and national conferences sponsored by AFP and the Council for the Advancement and Support of Education (CASE).
Mr. Bull is a graduate of the Baltimore School for the Arts, holds a bachelor's degree in theatre and arts administration from Goucher College, and completed a master of science in Organizational Leadership and Management at Antioch University New England.
When Mr. Bull is not fundraising directly for clients, he volunteers at his alma mater and philanthropy of choice, Goucher College. Mr. Bull is a graduate of the National Outdoor Leadership School (NOLS), and aside from advancing nonprofit organizations, he enjoys extensive travel throughout the world, as well as outdoor exercise and physical fitness.
---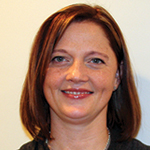 KERRY FLANAGAN BRUNI, Training, Operations & Management Consultant: Kerry is a resourceful, assertive animal welfare professional who enjoys working with people and animals. During her time serving in Executive Director and Operations Director roles in major animal welfare organizations, Kerry championed efforts to increase adoption and rescue placements, reduce euthanasia, and improve relationships within the community. With extensive professional experience in animal sheltering and a master's degree in Nonprofit Management, Kerry understands the complex issues and needs of the animal welfare industry and has hands on experience addressing these challenges.
---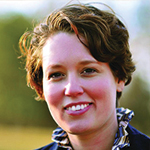 SARAH SPEED, Training & Legislative Consultant: Before becoming The HSUS' Pennsylvania state director in 2007, Sarah Speed advocated for victims' rights, prosecuted sex crimes and animal abuse, and worked for the Navy's Judge Advocate General in her native California.
As a law student, Speed was the driving force behind California's S.B. 353, which was signed into law in August 2007 and allows judges to include animals in protective orders in domestic violence situations. In Pennsylvania, Speed coordinated the efforts of The HSUS, ASPCA, and numerous other animal-related organizations to pass H.B. 2525, legislation that delivered a serious blow to Pennsylvania's puppy mill industry, and eight legislative initiatives improving the lives of animals in Pennsylvania including measures to crack down on poaching, animal abuse, and better protect service animals.
Speed also co-founded Bringing Animals Restitution and Care, the nation's first psychological counseling program targeted specifically at animal abusers. Sarah received a bachelor's degree in art from University of California, Los Angeles, and her J.D. from the University of San Diego. She passed the California Bar on her first attempt and is also a licensed attorney in Pennsylvania and Washington, D.C. Sarah also serves as the Legislative Chair of the Animal Law Committee of the Pennsylvania Bar Association and as Chair of the Board of the Pennsylvania State Animal Response Team.
---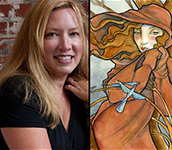 ADRIENNE TRAFFORD'S vibrant and whimsical award-winning art is influenced by artists who were also inspired by color – Van Gogh, Gauguin, Klimt, Mucha, as well as Japanese manga artists.  Her strength lies in her use and passion for color in all forms, from abstract to life drawing, landscape to still life.  Adrienne works with watercolor and ink and also with acrylics on canvas and wood. She works as both a fine artist and illustrator and is the "official artist laureate and creator of the official mascots – Spike and Tilly" for Humane Society Management Services.
During her college years, Adrienne spent time studying art in Europe, which has had a huge influence on her work.  She graduated from Kutztown University with a BFA but took time off from art to start a family.  Inspired by her new and wonderful children, she was creating again, selling her art on the internet and in galleries and specialty stores. She has been an independent artist full-time for the last 15 years.
Adrienne's work is collected throughout the United States, Canada, England, Australia, France, South America, Lebanon and Japan.  She now works full-time in her own studio at an art center in her home town and shows and sells regularly in galleries across her community and on the internet.   She has also designed sets for local theater and does much charity work because she feels it's important to give back some of the good fortune she has acquired from her art.
Adrienne is a published author/illustrator for Schiffer Publishing, takes commissions on a regular basis and produces amazing art and images which enhance promotional, advertising, and communications appeal and success.
---
CANADA BASED CONSULTING PARTNERS
Looking for assistance in Canada?  Animal Welfare Management Services is pleased to refer clients to a qualified Canadian team led by Stephanie McDonald.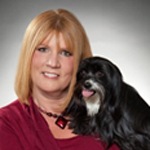 STEPHANIE MCDONALD: Stephanie McDonald is considered one of Canada's most respected animal welfare professionals.  She has received many awards and recognition for over a decade of work in the sector. For over twelve years she led the Edmonton Humane Society (EHS) as the Chief Executive Officer. During her tenure, EHS became known as an impressive progressive animal welfare agency.
Stephanie made many positive policy and procedural changes, led the organization to financial stability, and elevated the status of the shelter in the community.  She was also a driving force behind the vision of a new facility for the EHS, serving on the capital fundraising campaign and acting as project manager during design and construction of a 48,000 sq ft, state-of-the-art shelter. In a short time EHS was considered a model and teaching facility that other shelters have striven to duplicate not just in Canada but internationally as well. 
Stephanie brings a record of achievement in shelter management, extensive leadership and strategic capability. Stephanie effectively cultivated difficult relationships with a variety of organizations within the private and public sectors. She has also worked with many animal welfare groups on shelter policies, leadership, and nonprofit management.  Her out-of-the-box thinking has helped her find creative solutions for many animals in the community.
Stephanie is a member of the Society of Animal Welfare Administrators.  She is active in animal welfare on the local, provincial, national and international level. She served for seven years as a member of the HSUS Companion Animal Advisory Committee and has also served as a consultant for HSUS and has contributed regularly to Animal Sheltering Magazine. She is regularly asked to speak at international, national and regional conferences. 
Stephanie has been a mentor to many in animal welfare.  Her opinions and perspective are respected and frequently sought out. Stephanie shares her home with her long term boyfriend and her four furry friends.